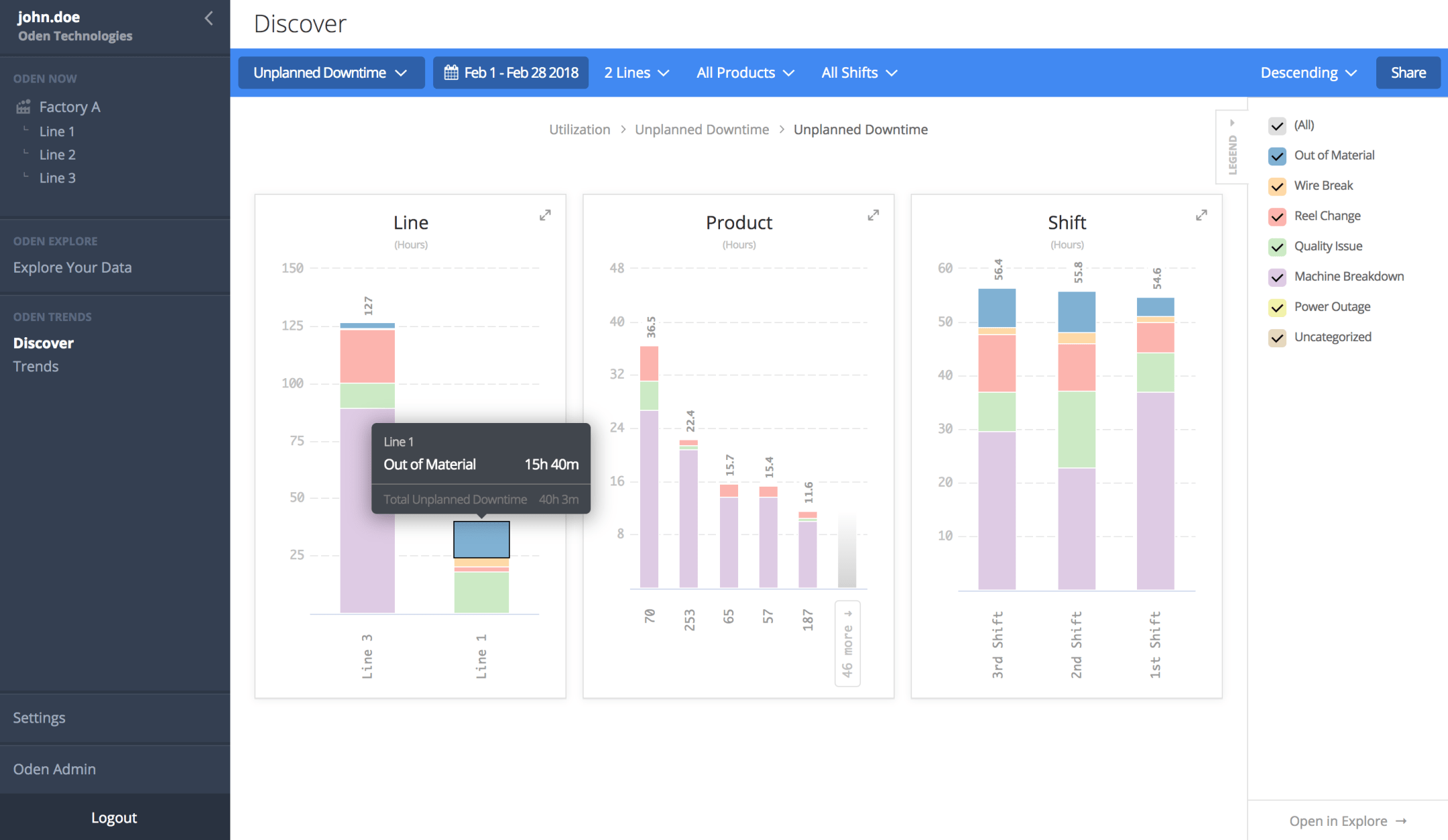 ---
"The journey with Oden has been excellent. Within a few months, the project delivered actionable data, which we successfully turned into measurable improvements…our staff is learning and growing with the new capability."
— Thomas Gaal, Director of Digital Transformation, RFS
---
In your personalized demo, you will see the Oden difference:
Be Empowered by Your Data
Break free of data silos and start ingesting data from all your machines. Access years worth of detailed process data in real-time and identify the reasons behind suboptimal processes.
Deliver Great Products, Every Time
Data-driven automation means finding the perfect process and automating it. With artificial intelligence, we enable manufacturers to move from preventive to predictive maintenance.
Provide Visibility for Every Team
With easy collaboration and transparency into your factory operations for everyone – from executives to operators – productivity and ROI will hit an all-time high.